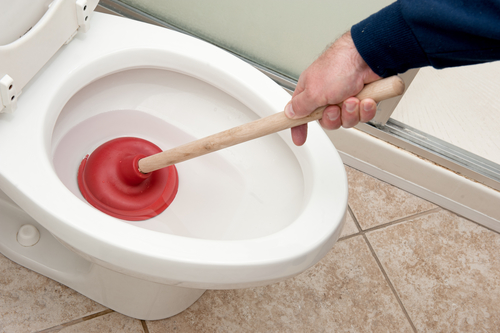 Plumbers are to the world of home repair what dentists are to the world of people repair.   As a general rule, people do not like going to the dentist and they do not like having to call a plumber.  We understand.  A call to the plumber comes when a problem is suspected or when the plumbing toothache hits.  Unlike your dentist, Reckon makes house calls.  You can make appointments for maintenance or call us when something unexpected happens.  We specialize in emergency calls and emergency calls do not come at an extra charge.  At Reckon we believe that our clients should know we love what we do and that their comfort and satisfaction are our top priorities.
When we arrive to your home, we are prepared to inspect and address any issues that are causing problems or will potentially cause problems later.  In some cases, much like a visit to the dentist, we do not find anything and the pain hits after we leave.  This is not uncommon in the plumbing world.  Often people suspect something is wrong and the concern does not make itself known while we are at your home.   It could  appear to be something surface or an easy fix, but becomes a bigger repair later.  Sometimes inspecting a fixture or moving the fixture in question just the right way will allow the issue or issues to become very apparent.   This is one of the aspects of the plumbing business that can be frustrating to the client.
"They were just here, how could this happen?"  It is one of the occurrences in the plumbing world that we can not control.  It is a reasoning understood only by your house and its plumbing system.  Valves, pipes, drains, washers, seals, and sewer lines age and become weak if left in, or to, disrepair.   A jog in just right spot will open the gate to the final stages of the disrepair becoming totally undone.  These are circumstances which can not be predicted.  It is much like a cavity that leads to the necessity for a root canal;  it presents as pain from a cavity, the cavity is filled, but the root degeneration rears its ugly head after you get home or in a few days, perhaps even later.    You can not ever rule out any eventuality in dental care nor in plumbing, but you can reduce your risk for major problems by scheduling regular maintenance for your dental system and your plumbing system.  Go easy on the sugar on your dental system, but NEVER put sugar in your plumbing system!