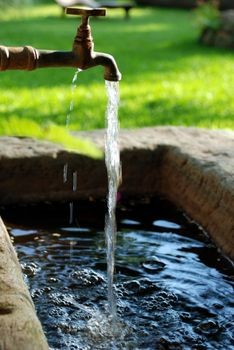 Faucets are notorious drip monsters, but they are utilitarian. They dispense the water that cleans dishes, washes clothing, washes bodies, and provides that which we need to keep us alive! However, in the middle of the night, that persistent drip might have you convinced you do not care about any of the above, you just want peace and quiet.
*(Before you venture to fix the leak, turn off the water supply to the faucet. If you do not have individual valves, turn the water off at the main.)
The good news is that a dripping faucet is the most common complaint and usually the easiest to fix. When water enters your home through the pipes, it is under pressure. The seal on the faucet must be tight when it is in the 'off' position as this is what prevents the water from continuing to flow. If it is not tight, this can cause a slow drip.
Solution of Slow Faucet Drip
The easiest solve to this problem is a new washer. A washer is a little round piece made of rubber. If this starts to degrade or crack, it will let water pass. If you know how to take off the old washer, you can take it to your local hardware shop and obtain an exact match. If it does not match precisely, it will be worthless. Try this less than $1.00 solve before trying something else, this will usually always do the trick.
On some, but not all, faucet nozzles, there is a little net covering which screws into the nozzle. (The washer is between this piece and the hardware.) This net can become caked with grime over the years. Simply unscrewing this piece and rinsing it thoroughly will stop the drip as the grime build-up can make the water over-flow the seal.
If this does not solve the problem, you probably have a more significant issue. You may need a new piece of faucet plumbing. Fortunately, faucet hardware comes at a very inexpensive price. If you are looking for something fancier, it also comes in top-of-the-line versions. It is a matter of personal choice, but your plumber will be the expert you need to install your new, drip-free, faucet.
This may seem like a small problem in the big picture of being a home owner, however, do keep in mind, a constant stream of water can be more costly in the end of left in disrepair. The consistent dripping of water can add up to as much as $20.00 a month more on your bill. It's a worthwhile home repair.
If a dripping faucet is causing your problems, call Reckon & Reckon Plumbing, Inc. We're here to help!