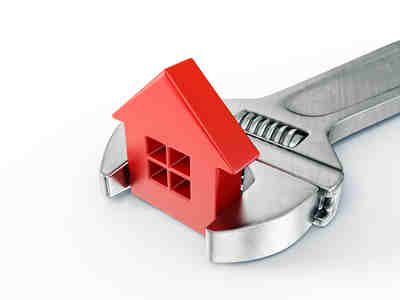 We reckon you're pretty hot this month in Southern California!  It's a big deal, staying cool and keeping water supplies as safe as possible.  We've done many a blog and had many Facebook posts about how to do so, and we know, it's not always easy, but we want to help.  At Reckon and Reckon Plumbing, we define success by our clients' standards.  We want you to be pleased with our work before, during, and after the job.  We want to make a good first impression.  As plumbers our mission is to work as safely, quickly, and skillfully as you have ever seen.  When we are done, we want you to notice our work is the best in town!   But for us, it's not just about business.  We are fathers, mothers, husbands, wives, and homeowners, just like our clients.
Quality Service
Some might say we give too much information, and give it too freely, on our blog site and on Facebook.  Some might wonder – what's the hitch?   Well, the only hitch around here is the one attached to the back of a Reckon and Reckon work truck.   Ok, and maybe the one we put in our get-along!  With all our water-saving tips and repair ideas we want to make your life a little easier without reaching into your wallet.  We are a company that cares about people.  That seems like a line anyone would use to earn business, but we make it our way of life.  We see families as real people, not just income because we all have loved ones at home waiting for us each night.  Reckon and Reckon families have tough times, as well.
That's why we give you as much advice as we can so you can do as much as you can by yourself.  Like replacing a washer toot-sweet by unscrewing the faucet head and taking the washer to the hardware store to get the right fit, and taking it home, putting it back in the faucet head.  Your drip has just been put to a stop!  It saves money and water, and it didn't cost you more than a couple of dollars.  We have no hesitation in letting you know you can also make your toilet stop running by replacing the flapper.  It's one of the cheapest parts of your toilet and it takes just a few minutes to take it off the chain and put the new one on.  The instructions are even on the package.  They usually cost less than $5.00.  These tips save water, save time, and save you money.  We want for your family what we want for our own family here at Reckon and Reckon.