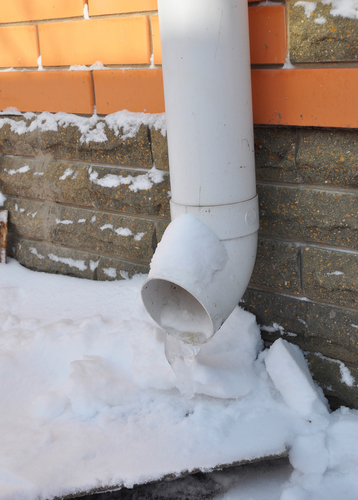 You may like to call the upcoming season Autumn or you may like to call it Fall, either term is okay, but letting seasonal plumbing issues become seasonal plumbing disasters is not okay. Small mistakes can cause big problems. Even warm climates can have drastic weather and if unprepared, even the prettiest of falling leaves can be your worst enemy.
Here are 5 friendly tips from Reckon:
1- Freezing pipes are not as uncommon as a warm climate dweller may think. Freezing can happen at 32 degrees Fahrenheit. For areas that suffer from extreme temperatures, the temperatures have gone far below 32. Taking the simple steps to wrap your pipes with pipe warmers can make all the difference for pipe protection. Frozen pipes run the risk of bursting, damaging the pipes, but also can wreak havoc on your home's foundation, your furnishings, flooring, electronics, and objects of sentiment. Do not forget about your exterior pipes servicing hoses and sprinkers, etc…Head this one off at the pass, and wrap your pipes before it gets to cold.
2- We love it when it rains because the sky is so blue afterward, (and because we do not have water the yard.) When Westerners have to water by hand, they like to have a hose at the ready. Hose bibs can freeze and that can damage the pipe attached. Roll up your hose and put it in your garage or shed and take it out as needed. Most hardware stores sell outdoor faucet insulation kits to help prevent damage.
3- People in the West get very excited at the sight of leaves turning magnificent yellows, oranges, and reds. When trees turn, they are really a sight to see. When the leaves come off the trees, you remember why your family moved West! Raking is a superb pain in the neck, but very necessary. Leaves trapped in any drain on your property is equal to a flood on its way. As leaves get wet, they become magnets for other leaves. They will never break apart on their own. Clear out the yard when the leaves fall, keep your drains and the areas around them clear, and clear your gutters, as well. Dry leaves can go into a compost container. All these actions will help keep the plumbing safe.
4- Old school water heaters work harder when it gets colder. You can turn it up, but make sure you mark it with a permanent marker to signify the too hot point. Water heaters can work differently, some running hotter than others, so be sure you know what your peak heat setting is, especially if you have small children. Scalding water CAN and WILL come out of your standard home water heater. Getting your water heater cleaned out and inspected before the cold snap hits can ensure proper performance and save in water and gas costs.
5- Animals are adorable. Nature is a wonder. Not so much when that adorable nature moves into your pipes and walls looking for a warm place hide. Make sure you fill any holes around pipes, cover vents with proper netting, and remove any debris from around your home.