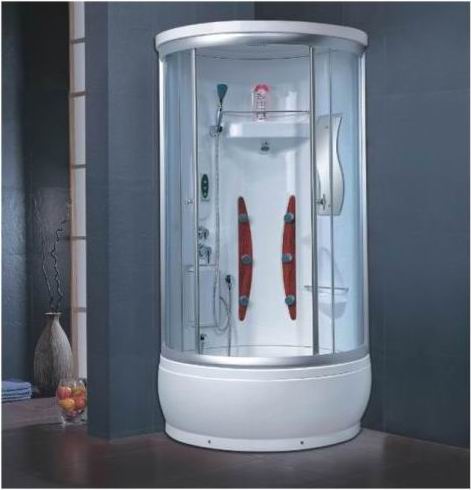 A steam shower is like a super-charged, all-in-one, top of the line blender for your bathroom.  It can clear stuffy sinuses, loosen tight muscles, hydrate dry skin, open clogged pores, and even iron your clothes.  If you have ever had a sinus bug, you have probably turned on the shower for some relief.  If you have had a sore muscle, you have surely stood in the shower letting the hot water pound the tight spot.  And if you have had a suit or dress that needs to be ready to wear pronto, you have likely hung this item in your bathroom while showering.
Not only practical, steam shower is cleaner as it not as likely to produce dampness and mold as it is enclosed and made to withstand the moisture.  You will need to take into consideration the type of ventilation your bathroom can accommodate.  Other things to take into consideration are the space allowed and your budget.  A professional plumber will help you with all these issues.
Now, if you are looking for more than practicality, a steam shower can have all the luxuries of a fine automobile.  There are models that come with CD players, speakers, steam-less mirrors, lighting dimmers, and a remote to control all of the above.  There are even models that diffuse oils to enhance your showering experience with some aromatherapy.
The showerheads themselves can produce rainfall, steam, and massaging water.  It can make the time you spend showering as luxurious as a spa weekend.  If you take into consideration that the average adult spends nearly six-thousand minutes, (for ages 13-18, double the time,) in the shower each year, it can make all that time lavish.
Note:  If you are pregnant or think you may be pregnant, or if you have a health issue, please consult your physician before using a steam shower system.
So if you are thinking a shower is simply for the start of your day to wake you up or the end of your day to lull you into a sleepy state, think again!  Call Reckon & Reckon, Inc. about a steam shower today.