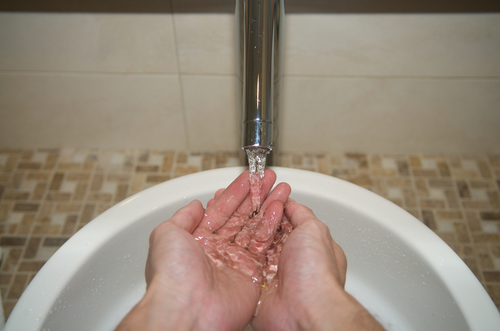 July 1st, 2015 brought great news to California residents.  It seems our citizens are taking the call for water conservation very seriously.  There was a reported 29% reduction in water usage reported in May of 2015.  This is a remarkable turn-around for the drought plagued state.  The water cuts were not a suggestion, they were mandatory.  According to an article in the Los Angeles Times dates, July 1, 2015,  "The news comes as California enters its thirsty summer season, a time when outdoor lawn irrigation makes up 80% of all residential water use. With slogans such as 'Let it go' and 'Turn it off,' state officials are urging lawn-proud Californians to let their landscaping fade to "gold" in a bid to meet the governor's reductions."
The unexpected rainfall in May did help relieve some of the water usage reductions, but people did seem to make more of an effort.  As we head into the hotter months and people start to really panic about the appearance of the yards, things will get tougher.  But the state agencies are taking their campaigns to TV, radio, and keeping the pressure on as they do intend to levy some very heavy fines for abusers.  For businesses, the fines are in the thousands of dollars.  If the offenders do not comply, the fines will follow.  They are running workshops on planting water savings and faux grass, as well as water saving ideas for the rest of your home.
Some districts, such as The Casitas Municipal Water District in Ventura Country reported a 26% increase, as did the El Monte Water District with an increase of 10%.  For shame!   Congratulations to the Santa Fe Irrigation District in San Diego, they took a 42% percent dip is usage.   Water districts reported in increase in reports of abuse and in the number of complaints received and warnings issued.  28,555 complaints were filed and out of those, 1,786 resulted in penalties assessed.  Approximately 59% of those were in the Fresno area.  Congratulations to those water users who stepped-up and saved water and reporter abusers.  Keep up the good works.