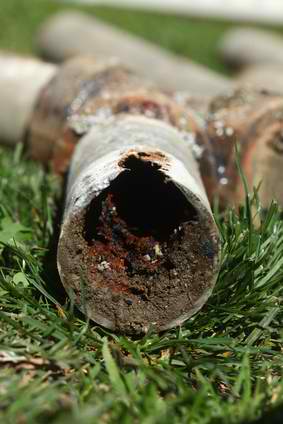 It can't be stated often enough – following the directions on your appliances can help you plumbing! Plumbing is an essential part of any home and the life of the people living in the home. Doing all you can to keep your plumbing functioning and the lines clear will go a long way to making your pipes last.
Now, let it first be made clear this applies to copper piping as galvanized is no longer used and if you have it in your home, it is probably in need of replacement. If you have galvanized, please call us for an estimate on replacing your plumbing system. It will make your system work better and absolutely increase the value of your home.
What Not To Flush
Never, never, never place facial tissue, cotton balls, feminine products, baby wipes, condoms, nor any other single thing that is not meant for the toilet in the toilet. Sewer line pipes aren't wide enough to properly process things which do not belong in the plumbing system. If something gets stuck, the line will have to be cleared with a machine. If anyone else promises it can be cleared with something other than the large snake machine, they are misleading you. Liquids and small snakes may help, but they are not powerful enough to clear a larger clog.
If you run out of dish soap, you may be tempted to use dishwasher liquid in the sink. Please don't as it suds quite a bit more and if there is any food in the pipe, a mass of bubbles can create a clog. Dishwasher soap has a tendency to bubble rapidly and if you have old pipes in particular, they can be walled in rust and gunk, and a blob of bubbles will not be able to pass.
It's been done; dish soap in the washing machine! This is a bad idea for the machine AND the pipes. Washing machine lines are very small and washing machine soap is formulated specifically to make it through the pipes and will not bubble in a mass. Dish soap bubbles not as much as dishwasher soap, but much more than washing machine soap. It's a bad mix.
The kitchen sink and the bathroom sinks suffer an array of indignities. In spite of the germ infested lives these receptacles lead, there are some definite no-nos. Among them, paint, caulking, pencil shavings, dog hair, human hair pulled from a brush, nail polish, glue, and medications. Most of these go in the regular trash, but others, like the paint, caulking, nail polish, glue, and medications should be taken to a hazardous waste removal location. They aren't meant for the water supply, the pipes, nor the trash.
These seem like silly things to post for homeowners, but we all feel rushed and pressured to get things done in a timely fashion. Getting things done and getting on with the rest of the day is the goal. Just taking the time to keep the pipes clear will save time later as your pipes will need less attention.