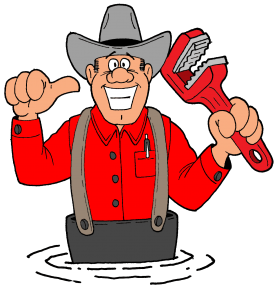 Reckon and Reckon Plumbing has been serving Southern California neighborhoods for the past four generations. We specialize in all areas of residential and commercial service and repair, including home owners, condominiums, home owners associations, restaurants and commercial establishments.
Reckon and Reckon is happy to offer prompt, courteous and reliable service by qualified technicians at affordable prices.
Our top quality service satisfies our customers. 
See What Our Clients Say…

Michael came out to maintain the tank less water heater. They also checked the toilets and the faucets and their was no extra charge for that. They have done all of our plumbing work for the last 20 years. He is usually in the neighborhood and will stop by his customers homes to see if there is anything to be done for them. They do have a special technique they use when they unclog a drain. They have had to do that for us before and we have had zero problems with the drainage since. Their work …

They replaced a water heater. Most recently they replaced the pressure regulator. The price listed was for the pressure regulator. It turned out fine. I have used them for years. They do a good job. They did it according to code. They did promptly and cleaned up. They did all the things a good company will do.

They did some plumbing work including repairing a toilet that wasn't functioning properly and clearing a stopped up drain line. They were friendly and fairly prompt.

They came out to do some plumbing work. They did a good job. I would use them again.

They came out and fixed our toilet which had a couple of problems. They also fixed a leak in our shower head in the same bathroom. It turned out great. It was a weekday and we had to go to work. My husband called at 9am and the work was finished at 10:30am. They came out, took care of it, were pleasant and we have had no future problems.

They have done drain cleaning in the past. They did fine. They came, did the job, were friendly, cleaned up, ant it was fair price.

We have a drainage system that they come out annually and clean for us. It is around the pool. They have been doing work for us for many years. They are reliable and do good work. They respond promptly when needed. I would call them for any plumbing work to be done.

They cleared a clogged line. They were alright and I would use them again.

They put in a waterheater. They did a good job and it still works.

We have been using them for 30 years for plumbing. They replaced the main line. They have unclogged sinks and bathtubs. They have added lines and replaced lines for added water. They installed a sump pump. They have replaced our water heater twice. One time our water heater was bad and they came out and replaced it with no problem. They did drain cleaning most recently as well as replacing some washers. They replaced all my faucets over a period of years. I continue to use them because I can ca…