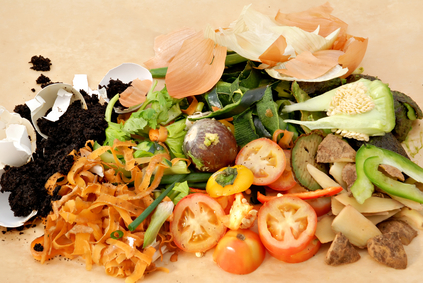 When the holidays come, your kitchen garbage disposal sees a lot more action than usual.   More potato peels, more carrot shavings, more custard that didn't turn out quite the way you planned.  When it comes to your garbage disposal, there are some things which should never, never, and we mean never, be disposed of via the garbage disposal.
The first thing you usually prepare is the turkey and for some reason, the turkey farmers continue to put the gross parts no one wants to touch inside the turkey!  I mean, they put in a bag, but….yuck.  Anyway, when rising your bird, be sure to cover all sink openings, garbage disposal side and regular drain side, with a mesh or a colander to prevent the small loose pieces of meat from getting in the drains.   Meat with clump together and if it does not make it down the drain or gets stuck in the disposal and starts to rot, the smell is horrendous.  And you will need to call a plumber.
Avoid Stuffing
Next on your agenda will probably be to prepare the stuffing.  This usually means celery and it is tempting to shove the stringy pieces in the disposal because you probably just want to be done.  Don't be tempted, those strings pieces are a menace.  Anything stringy, thick, or oily will cause trouble, no matter how little you put in the disposal.
You should not put any kind of fat product, such as grease from a seared meat, the bits skimmed off the top of stock, nor skin, in the disposal.  It will harden and make a blob of mess that will need to be forced out.  It is more trouble than it is worth.  Just pour your cooled grease or oil in a jar.
Turnip, parsnip, and carrot shavings should not go in the disposal.  They are very tough and will not make their way down easily.  If you have a composter, they are great for soil. Now, for the most dreaded enemy of the disposal – potato peels!
A true story: one Thanksgiving a husband peeled the potatoes and against his wife's advice, he put them in the disposal.  All seemed well….until the middle of dinner when the hosts and guests heard a loud pop and rush of water. The peels had gotten stuck at the U-joint and it literally burst open, pushing all the peels all over the cabinets and floor, along with all the backed-up water.  Compost or toss your peels.