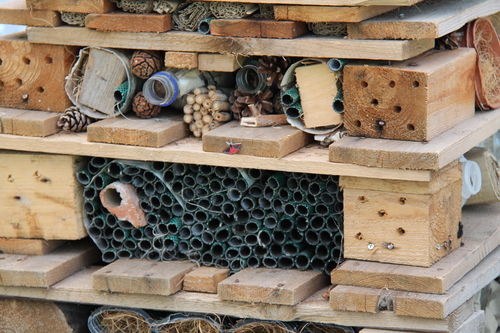 Summer is a highly active time for animals. Homeowners are generally worried about attics and basements when it comes to animals and potential invasions, but plumbing pipes are also great entryways into your home and ideal places to hide for frightened, pregnant, or hungry wildlife. It is important to take proper steps to protect your plumbing pipes and the openings around them so that there is a barrier blocking your home from wildlife.
At the back of most toilets there is a pipe called 'stink' pipe. It runs through the wall of your house so that the gases produced by human waste can be vented from the room. The stink pipe removes the gases so they dissipate through a plumbing pipe on the roof of your house. You need to protect this pipe. Ask your plumber to install a sturdy mesh cap to keep animals from crawling in and building a nest or giving birth. A truly motivated animal will stop at nothing to gain access to water and food. They will chew through wire and insulation. Animals can squeeze into very small spaces, so do not assume the size of the pipe will prevent entry. If you have more than one toilet, you will have multiple vents, so be sure to cap each one.
The pipes that bring water into your home have space around them which can allow a small animal entry into your home. Do not use cement nor a strong, non-flexible material to close the gap. If you do, you will add work time and cost to any repairs that need to be made by the plumber. For these areas, use foam spray filler. It fills the gaps, but does not hinder an easy repair access by the plumber. If it has to be removed, a simple spray of more foam fills the gaps. Now, BE VERY CAREFUL TO FOLLOW THE INSTRUCTIONS PRECISELY when using the foam because it gets much bigger when it puffs up! That can get messy. As with any chemical, read all warnings and directions, and use any and all protective gear as recommended by the manufacturer.
Please, do ave any all repairs to cracked or broken pipes made before you use the foam to fill gaps. Check around your house for any of the above-mentioned and other openings around plumbing pipes. If you want a professional job, contact the plumber. Making the lives of customers easier and more peaceful is the goal of a good plumber.