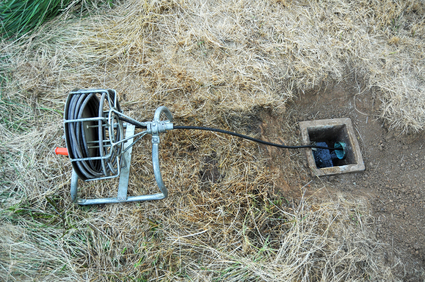 Septic tanks are things from the past for the most part, but there are some older homes and estates that do have septic tanks to this day.  They require maintenance and treatments for back-ups immediately.
What makes up a septic tank system is the dank and the drains.  Septic tanks are meant only to house and biologically degrade fecal waste and urine.  Both of these human biological substances are separated and degraded in the septic tank.  Septic tanks are not meant to house or treat gray water.  The French Drains that must be installed at the time of installation for the septic tank with drain the gray water.
There are many things that must be considered before installation of a septic tank system.  The zoning rules and laws in your area must be assessed.  The type of soil you have must also be assessed.   The area where the French Drain will be dug must be deep enough to meet the needs of the system.  Also, there must be enough oxygen to the drains to promote the proper drainage.
Perhaps a septic system seems less complex, less expensive, and less troublesome as you are not connected to your City or town's lines, but they come with their own problems.  If a septic tank backs-up the only way to treat it is to clear it is to empty the existing tank or close the existing one down and install a new tank.  Obviously, installing a new tank is far ore expensive and you need a lot of physical space on your property to do so.  Some of the indicators of a backed-up septic tank are as follows:
French Drain Problems:
– the drains keep overflowing
– the drains make a gurgling noise
– when you empty a sink it backs up into the shower and tub
– an overflow when using your washing machine
– a bad smell and waste show up on your land
– there is a very bad smell coming from the drains
– the toilets flush very slowly
– drain inspection chambers are filled with waste, (they should be empty at all times)
Other problems include another home joining your system, sodium building up in the soil, and the degeneration of the tank itself.  A septic tank system MUST be maintained and any problem that arises MUST be dealt with promptly.  Letting things go in a septic tank system is truly asking for trouble.
There are good things and bad things about any waste management system for your home.  Where you live and how you live with determine which system is best for you and/or even allowed for your property.  Do the research, become educated about the types of septic tank systems, and seek out professional help from a licensed plumber.