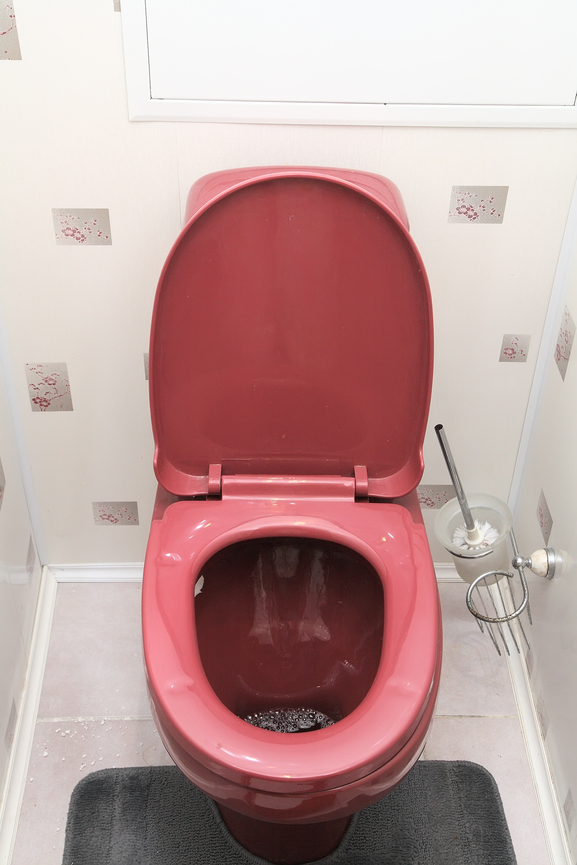 STOP, DO NOT FLUSH.  Spring is upon us and there are many things to be dusted, scrubbed, & possibly steamed.  When doing any one of those things, be mindful of what cannot be flushed down the toilet while doing your Spring cleaning.
Vacuuming
When vacuuming, putting the residue down the toilet may be tempting as the debris tends to fly around as you are trying to get it into the trash bag.  The particles from the vacuum's collection receptacle should NEVER be placed down the toilet.  A clump can easily form and this can spell disaster for your sewer lines.
Carpet Cleaning
These days many people own their carpet cleaning systems.  For those who do not, they can be rented at hardware stores.  In one part of the machine, water is heated to clean the carpet, and in another part, the dirty water is sucked into a compartment for disposal.  The soapy, dirty water should not be poured down the toilet.  Soapy water in large amounts, particularly of strong chemical compound, can cause a backup of water.  They are certainly easier to unclog than a clump of gunk, but still might require a professional plumber.
General Cleaning
Spring cleaning may not be the fanfare it once was, but it is a seasonal ritual for some people.  The first two issues addressed are the most obvious of possible plumbing calamities, but there are more to be noted.
A)  If you are a user of oven cleaner, this must absolutely never be put into any part of your plumbing.  This is an extremely strong chemical which can damage pipes and will definitely contaminate water supplies.  Check out your local stores for environmentally friendly alternatives to caustic oven cleaners.
B)  The refrigerator is always big on the hit list for Spring cleaning!  Even the smallest pieces of food should never be disposed of in your toilet and never in the side of the sink without a garbage disposal.  This is inviting plumbing problems.  If you have compost storage, you can put the foods accepted in there, and throw away the foods which cannot be composted.
C)  Clearing out your bathroom cabinets of lotions, make-up, baby oil, nail polish remover, nail polish, facial cleanser, and other sundries should be done at least once a year.  All of the items listed above have expiration dates.  And none of these should be put down the toilet, sink, and shower.  Globs, blobs, and wads are virtual certainties when disposing of such items.  Check with your local poison control when ascertaining how to properly dispose of sundries.
Cleaning products are a matter of personal taste, but there are dozens of environmentally safe products which also do not conflict with plumbing disposal.  Read all labels carefully when purchasing cleaning materials.