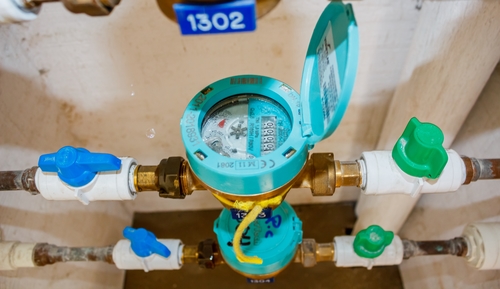 The Golden State is home to 38.8 million people.  We are all very aware of the critical nature of our water shortage.  Water rationing is mandatory, not voluntary.  Although record rain fall is predicted during the expected storm system headed our way this season, we remain in official drought status.  There are fines and deposits that will give consumers incentive if they do not comply willingly.  The Governor has lowered the conservation hammer and we are all expected to take part.
Taking steps to keep your water consumption in check is vital at this time.  There are many things each family can do to make sure we have enough for the necessities; drinking, bathing, and washing dirty dishes.  It seems anything beyond that in these conditions is, well, wasteful.
Check around and in your home for leaks.  If you find them, address them immediately.  Some may be small fixes, some may be a bigger fix, but we are always here to help in any way necessary.  Dripping faucets are an easy fix.  A new washer is usually the answer and there is no cheaper plumbing answer on Earth!
If you do not have water saving showers head nor low-flow toilets, now is the time to take those steps and replace the water greedy versions with updated water-savers.  They are inexpensive, and pay for themselves in the long-run.  We have a variety of choices to help your family make the transition to water saving plumbing appliances.  The difference in the performance is negligible, but the impact on water consumption and cost is very noticeable.  Your plumbing happiness is our success.  We have all the plumbing assets you need to lower your water usage.
There are so many ways in which we can all work to help during this challenging time.  We are here to help with all the plumbing methods which can assist in saving millions of gallons of water for this precious state.  All the additional suggestions are more work,  but it is well worth having a water supply for the necessaries for your home, your neighbors, and all California.