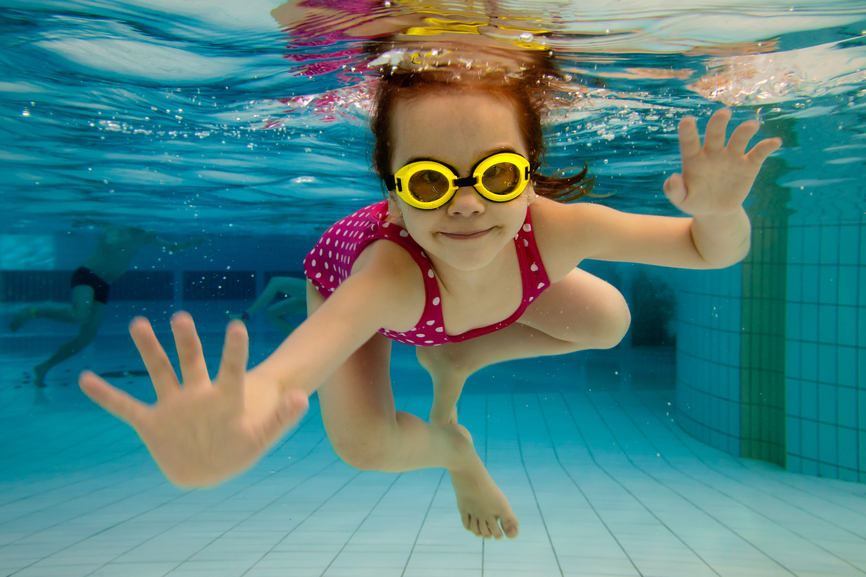 One of the best side-effects of Summer heat is the time spent in the swimming pool.  A pool is a great asset for any home and any family.  A nice jump in on a 105 degree day is a welcome treat.
With all the wonderful Summer joys the pool provides, it is a very expensive plumbing 'appliance.'  It is important to keep an eye on all the things associated with your pool so as to ensure its proper function and to be assured your water bill will not make you want to faint!  In addition, we need water in Southern California more so in the Summer than any other time of the year.  Helping in the water save is good for everyone.
Ways to Save Pool Water
There are some things that you can do in order to save water during the Summer and your pool is a great place to start.  The glaring sign that your pool may perhaps be leaking is a higher than normal water bill.  If this happens, call your plumber to check the pipes to make sure there are no leaks and that there is no rushing water in areas under the concrete.  Some of the problems may not be visual, so in this case, it is in fact a good idea to have a professional plumber check the pipes.
One of the other things you can do to make sure your pool is not using more water than necessary would be to check the pump.  Make sure you are running the pump according to the manufacturer's directions; no more and no less than recommended.  If you need to replace your pool pump this Summer, chose one that use one which accommodates your pool yet uses less horsepower than an older model.
Further, only drain your pool when absolutely necessary.  Keep your pool immaculate and maintain the water's chlorine levels.  If you must drain your pool for repairs, do so in the cooler months when water is not at a premium.  Sanitizing at night is a better time than during day as the Sun makes the chlorine dissipate quicker.
Also, you can check with your City or County to find out if you can reuse backwash or de-chlorinated pool waste water on lawns and shrubs.  If it is allowed in your area, this is a would involve using filter backwash water, BUT you must make sure it would all be absorbed on your property only.   It must NOT run-off onto your neighbors' properties.  Backwash the filter only when absolutely necessary.  Keep the filter as immaculate as the pool.
Another perfect way to reduce water usage is to lower your pool's water level.  It will help reduce water loss from splashing and water play.  It is difficult to dial-down the excitement in the pool, but try to express the water really should remain in the actual pool.
If you have a heated pool, lower the temperature.  Turning the temperature down reduces the excess water loss due to it evaporating.  Add a pool cover and it is an ideal set-up.  The water will warn from the heat provided by the Sun.  It is nature's heater.
If you need any help with any of the pipes or plumbing having to do with your pool, call a professional plumber.  He or she can get your plumbing problems solved so you and your family can get back to the business of enjoying your pool.