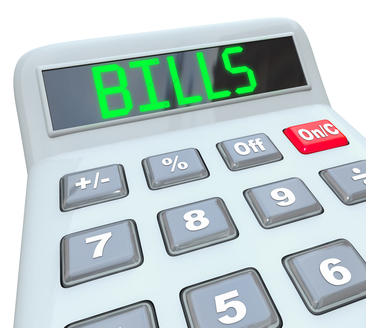 In Southern California, water and electric go hand-in-hand. The bills come together and if the rates go up for one, the rates go up for the other. If you manage electric usage this summer, you will be better prepared for your water bill, which as we've all experienced, is a rather painful sight.
Most people think of water and electric as being worlds apart because they are disastrous if mixed, but your bills will confirm that they are very much financial partners in crime. There are many examples as to why your electricity consumption can spell trouble for your water bill. When bodies are hot, all you think about is getting cool. Your electric bill, your water bill, and your overworked plumbing are the last things on your mind.
This time of year means more showers, more trips to the sink to splash cold water in your face, more trips to the bathroom as water and fluid consumption increases, as it should, during the summer. This all means more water, more water, and some more water. It also means more hoses turned on to spray over-heated dogs and more hoses left running by kids who are just trying to beat the heat. We've all had this exchange: "Who left the water running?" and a young voice from afar, "Sorry, I forgot to turn it off."
Water Conservation
Heat means more water balloon fights, not for the joy of being pelted with rubber, but the cool water splash after you get pelted with the balloon! More water guns and cannons, more backyard water slides, more backyard kiddie pools. This means much more water running through your pipes and a lot of hoses running to capacity. It makes for great memories, but come September and the return to school, you want to be able to afford school supplies.
Saving on electricity will help meet the needs of your super-size summer water bill and keep your pluming happy. Follow some or all of the following and you will be cool, as well as solvent. Keep your air-conditioner at a constant temperature. If you set it too high or too low, it will be working too hard to regulate the temperature. Keeping your thermostat at 72 degrees keeps the air cool and maintains a comfortable habitat for you, your family, and your pets.
Put bottles of cold water and juices or soda in a place of easy access so the kids are not opening the refrigerator door every ten minutes looking for drinks. Or, get a store-bought water dispenser that will be within easy reach. Each time the door opens and closes, it uses more power.
You know you've done this before; do not open the freezer door and stand there letting the cold air wash over you. If your kids see you….well, you know the hinges on the freezer door will be seeing a lot of activity. Anything that has to stay cold in excessive heat is already working hard.
Cook outside as using your oven less which keeps the house cooler. Hang your clothes to dry outside and just use the power of the dryer to soften the clothes after they are dried by nature. You won't be adding to heat in the house and you will be saving energy. Cover your windows from the outside with shades or an awning which reduces the heat absorption through the windows. All these small steps won't cut into summer water fun and what you save in electric can be used for the water portion of your bill.