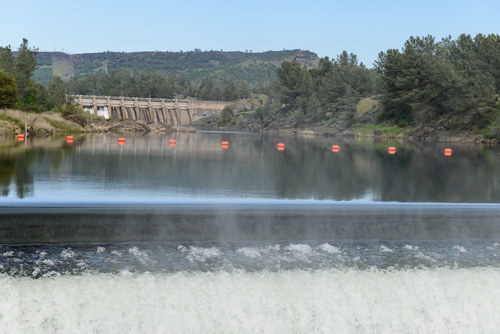 We feel it is our obligation to our clients and the State of California to post a blog each month about the realities of the water crisis.   Nothing has changed for the positive, but things have gotten worse.   According to the California Department of Water Resources, there are "three main sources of water sustain California – mountain snow-pack, water stored in reservoirs and water pumped from underground aquifers. All are connected, and when the Governor declared a drought emergency on January 17, 2014, all three had been depleted by an extended dry period. The Sierra Nevada snow-pack stood at 14 percent of normal for the date. The state's two biggest reservoirs held less than 40 percent of their capacity, and aquifer levels from Siskiyou County to San Diego County were in decline.
Three consecutive dry years have left millions of acre-feet of empty space in reservoirs across California. That space cannot be filled by several typical winter storms or even one particularly powerful storm. DWR's state climatologist estimates that 150 percent of average precipitation for all of Water Year 2015 would be needed for California to have a good chance at exiting the drought."
The Governor of California, Edmund G. Brown, called for a mandatory water reduction across the state.  A 25% reduction would translate 1.5 million acre-feet of water being saved for the remaining nine months of the year.  That volume of water is almost as much as Lake Oroville holds.  The dry conditions for the year 2014 are the driest conditions recorded  since the 1800's.  Following the water levels from October 2014 to September 2015, we are now into four consecutive years of drought.  Almost half of California's precipitation is recorded December through February of the following year.  Most of that is as a result of falling snow.  The few storms we had did not make a significant difference.  The lack of snow has the most serious of implications for California.  We need not only greater than the average in snowfall, we need the same gains in rainfall.
We stand at less than 90% of the normal precipitation recorded by the end of January for each calendar year.  We need three times the rain and snowfall that we traditionally receive.  Although the predictions are for an epic storm season, it has to actually become so before we can get our hopes too high.  That is the only way we will be able to get ourselves out of this drought.  Abusing the water privilege is dangerous for all of us.   One of the the groups that suffer the most are our local farmers.  They, too, have been asked to reduce the water they use.  What this means is that we will be importing more of our produce than ever before. This is hard on farmers, their families, and the pockets of the consumer.