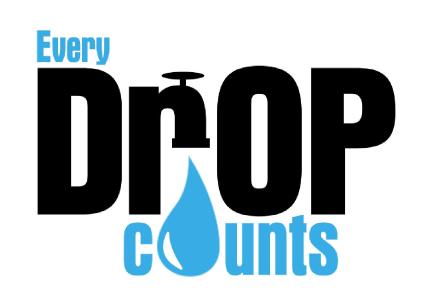 Water conservation is a great way to save money and help reduce the amount of water being depleted from earth's current water supply. Please read the article below to find some great tips!
Water Saving Products:
Upgrading your toilets, shower-heads, and faucets to low-flow and water-efficient models will not only save water it will also save power by decreasing the amount of energy used to treat, deliver, and heat. Using products with the WaterSense label makes good sense, financially and environmentally. These products must conform to the U.S. Environmental Protection Agency's requirements for water-saving performance. If you make the switch, you can expect great performance, a healthy wallet, and the comfort of knowing you are saving water for future generations.
Appliances:
Washing machines and dishwashers are responsible for a large portion of household water use. Energy Star rated appliances will use up to 50% less water than models without this rating. Energy Star dishwashers can save up to 1,300 gallons of water over their lifetime. Both versions of washing machines, top-load and front-load, provide technical innovations that can save significant amounts of water and energy. Over the average eleven year life-span of these machines, up to 7,000 gallons of water can be saved; that's enough water to fill three swimming pools!
Landscaping:
Everyone likes a nice lawn, but water is at a premium in our state and on our planet. Try watering in the cool morning hours as it decreases the evaporation rates. Also, using mulch and compost aids in the retention of water. Another great option would be changing to native plants and trees as they have adapted to the environment, which reduces their need for watering. Some can survive on rain water alone. Try using barrels or buckets to catch water which you can later use to water your plants. (*Do not use this water for edible vegetation and cover standing water to keep mosquitoes at bay.)
Adjusting Lifestyles:
Being ever mindful of wasting water is key to water conservation and saving money. Make sure to turn off your faucet while brushing your teeth. Keep an eye for leaks and drips, and fix them promptly. Place a bucket by your shower or bathtub for catching non-soapy water when heating or draining so as to obtain "gray water*" which you can use for irrigation.
As always, Reckon & Reckon Plumbing, Inc. is here to help! At the time of any repair or drain cleaning, we are happy to do a home plumbing inspection for you, free of charge, to make sure you've got no leaks or drips wasting water.
*Gray water is a reusable wastewater from sinks, bathtubs, and showers. Gray water is used for landscape irrigation, not edible vegetation. Use of Non-toxic and low-sodium substances, like soap and personal care items, is required to protect ground soil when reusing gray water for irrigation.